Fabolous got his start in the rap game in the late 1990's freestyling on DJ Clue's world famous mixtapes. That may not mean anything to you youngsters today, but that was equivalent to getting your video posted on World Star Hip Hop. One thing led to another and then Fab was in the Hot 97 studio freestyling with N.O.R.E over LOX's "Money, Power, Respect" live on DJ Clue's Desert Storm Radio show. This moment also marked DJ Clue officially crowning the young Brooklyn rapper as Fabolous.
In 2001, his debut studio album Ghetto Fabolous was released coincidentally on the same day of the devastating attack on the Twin Towers in New York City. The album was a commercial success. It spawned three charting singles, "Can't Deny It" featuring the late Nate Dogg, "Young'n (Holla Back)", and trade it all featuring Jagged Edge. The album had production by DJ Clue, The Neptunes, Rick Rock, Rockwilder, Timbaland, Just Blaze, and DURO just to name a few.
Fast forward sixteen years, six studio albums, and eleven mixtapes later the Young OG has still maintained his relevancy. Fans are fickle, they'll like you one day then hate you the next. But Fab's fans are loyal and carried his career all the way to where it is now, and I think I know why.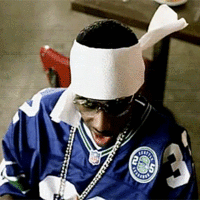 1. You can never go wrong with a Fab feature on your song. You can always count on the emcee to come through on a track with the metaphors, clever wordplay, and slick punchlines. He has collaborated with too many to name, from Nicki Minaj to Ne-Yo to Lil Mo.
2. Fabolous knows how to make music that appeal to women. His projects come packed with caption-ready lyrics to make any female feel like she be killin' em. Additionally, he turns relatable aspects of relationships into a song, making people want to keep listening to it even years later.
3. Fab is consistent. There is No Competition and The Soul Tape are both three installment series mixtapes. Summertime Shootout is a two installment mixtape series. Additionally, he made collaborative mixtapes with the likes of Jadakiss and Trey Songz. He tapped into the early 2000s and collaborated with DJ Clue to release Friday night freestyles two years ago. And there's presumably new music on the way.
4. He opens doors for young producers and rappers on their grind. He's not hating on the current state of mainstream Hip Hop, instead he embraces it. An upcoming singer from Brooklyn named Jazzy direct messaged Fabolous on Instagram shooting for a chance for a collaboration, and landed a feature on his single "Real One" off his Summertime Shoot out mixtape.
5. Often times Fab is thrown in the Best Dressed conversation. Whether you agree with this opinion or not, Fab is arguably a good dresser. He is also dripping in swag down to his laid back demeanor. Furthermore, all the cool guys come from Brooklyn.