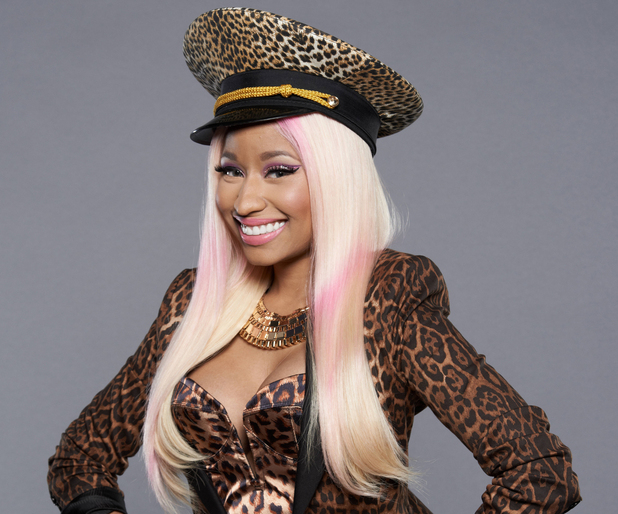 Happy Birthday Nicki Minaj!
Today marks the 31st birthday of a woman who is dominating the rap game in 2013 for all women, Ms. Nicki Minaj.
Born Onika Tanya Maraj, Ms. Minaj proved that all women could achieve anything as long as you put your mind to it.
Her Source complied some of her moments that made her Queens rapper to global superstar.
1. The Come-Up DVD
This is when she just got started and she was signed to her first independent deal Dirty Money Entertainment and she was free styling on the Come Up DVD, where she rapped over The Notorious BIG's "Warning" and Lil Kim's "The Jump Off." She put out hit mixtapes that got herself noticed by rapper Lil Wayne.
2. Young Money
Still doing her thing with her mix tapes, she got signed to Young Money Records, which led to her being featured on the complication album, We Are Young Money. Drake, Gudda Gudda, Jae Millz, and many others were featured on the project and their "BedRock" featuring singer Lloyd, was a smash.
3. Pink Friday
She recorded her debut album entitled, Pink Friday in which she introduced herself to her fans (called Barbz  after Barbie). The first single that she released from the album was "Your Love" that was originally on one of her mixtapes, but made it on the album and then released the second single, "Right Thru Me," which was super relatable.
4. Pink Friday: Roman Reloaded
She released her second album, Pink Friday: Roman Reloaded on April 2, 2012, which was a sequel to Pink Friday, but revolves around her alter ego Roman. "Starships" became her biggest hit. That was a crucial moment in her transformation from rapper to superstar.
5. Acting and Mogul
She was determined to make her mark forever in history as she became the first female rapper to become judge of American Idol. She starred in her first movie, "Ice Age 4: Continental Drift" as Steffie, a mammoth who is Ethan's girlfriend and makes fun of Peaches in the movie and is currently getting ready for her next movie, "The Other Woman" that will be released sometime in 2014. She became mogul within 2012 and this year she released her perfumes Pink Friday and Minajesty. She has a fashion line at K Mart called The Nicki Minaj Collection and a collaboration with MAC and OPI and now she is partnered up with Ms. Mona Scott Young for Myx Fusions (A beverage that is a mix of fruits and moscato wine.)
Let's salute this woman as we celebrate her birthday today. Queens stand up!
Matia (@ms_hip_hop)