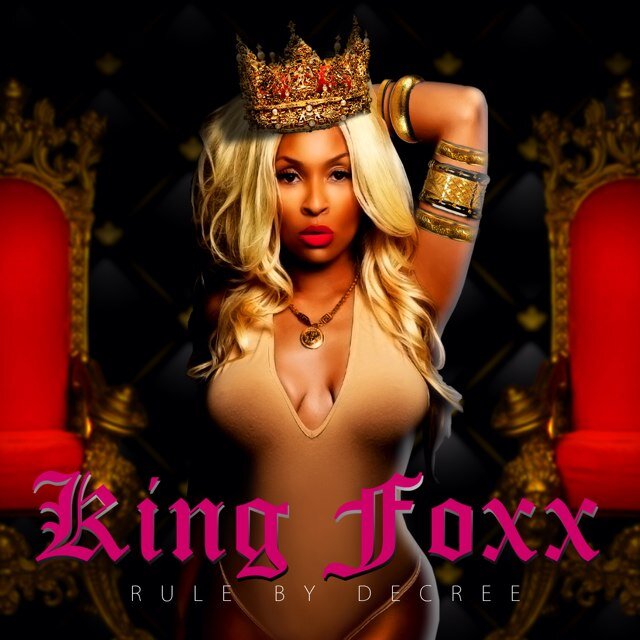 At a time where swag rap rules and killer production alone garnishes fan favorites, Tiffany Foxx is taking a different route. 
Crowning herself King Foxx with her forthcoming release, the St. Louis femcee is ready to make her mark on the rap game as an artist who is "passionate and lyrical."
Foxx has created quite a buzz for herself with the release of "Young N Thuggin" featuring Pusha T, Young Thug and Chubbie Baby.
She is currently gearing up for the June 16 release of her mixtape, a follow-up to 2012's Yellow Tape.
"Yellow Tape was me just being ratchet," Foxx said. "But this time around, I'm definitely coming more lyrical."
In addition to switching up her style, Foxx says she plans to use her celebrity to discuss women's issues that are often silenced.
"I want to talk about things that other women are afraid to talk about," Foxx explained. "I have been sexually assaulted. I grew up without a father around so I can relate to those things and a lot of other women can, too."
Foxx hopes to create a support system for fans through her music and her Goal Diggers movement. And when it comes to her own support, she has one of the best in her corner.
"[Lil] Kim is so sweet," she said. "She's a perfectionist but the thing I appreciate is that she doesn't hold my hand."
Foxx says working with Lil Kim has helped her grow as an artist in more ways than one. Aside from their work, stepping out of the shadows as a former member of female rap group June 5th has played a major part in Foxx's growth.
She says transitioning from being in a group has been a difficult adjustment.
"You don't have that constant support but it has definitely made me a better artist all around. I know now that I can hold my own."
With such a powerful declaration with the title King Foxx, she is most certainly going to have to prove she can hold her own; a challenge Foxx gladly accepts.
"People who know me say my alter ego is Timothy, basically saying that I'm a guy, and I've accepted that. A king is the highest superior being and to me that means to be on top."
Be on the look out for Tiffany Foxx's forthcoming King Foxx mixtape dropping June 16.
[soundcloud url="https://api.soundcloud.com/tracks/138868562″ params="auto_play=false&hide_related=false&show_comments=true&show_user=true&show_reposts=false&visual=true" width="100%" height="450″ iframe="true" /]
-Erika Benton-Martin (@leftcoast_rika)