As the dust settles and the nine AME church members murdered by Dylann Roof are laid to rest the United States is forced to face racism head on
It has been two weeks since the nine victims of AME church in Charleston, South Carolina were gunned down by Dylann Roof and the final bodies have been laid to rest this week. Out of respect, Roof's family has yet to make an official statement to allow the victims' families to properly mourn their lost loved ones. The following statement was released on behalf of the Roof Family;
There have been many questions asked regarding the story behind the tragic shooting that took place at Emanuel AME in Charleston, South Carolina. We know that there will continue to be questions. Rest assured, in the coming days, as more information becomes available, we will do our best to answer them…That being said, we would like to take this time to reflect on the victims and give their families time to grieve. We feel it would be inappropriate to say anything at this time other than that we are truly sorry for their loss…After an appropriate time, there will be an opportunity to have questions answered, but we ask that right now, care and attention and support be given to the grieving family members of the victims."
-Boyd Young, on behalf of the Roof Family
The funerals have taken place for all nine church members whose lives were viciously taken on June 17, 2015, now known as the "Mother Emmanuel Nine"; Rev. Clementa Pinckney who was 41, Cynthia Hurd who was 54, Rev. Sharonda Coleman-Singleton who was 45, Tywanza Sanders who was 26, Ethel Lance who was 70, Susie Jackson who was 87, Depayne Middleton Doctor who was 49, Rev. Daniel Simmons who was 74 and Myra Thompson, 59.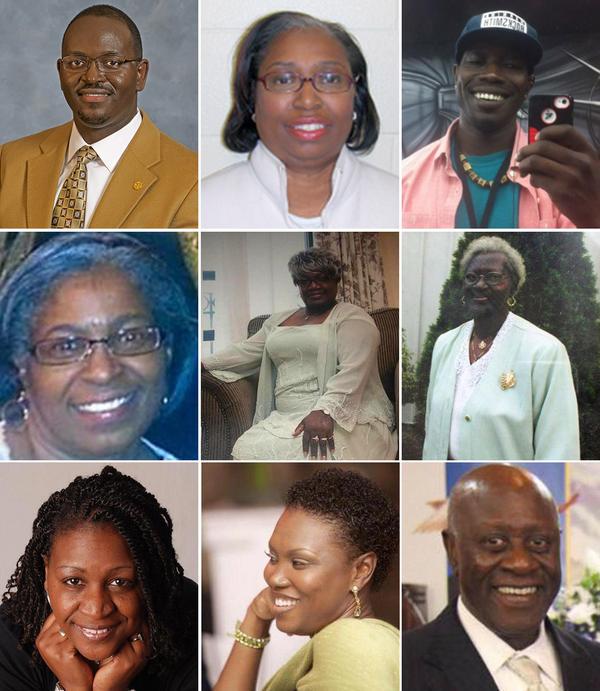 So where do we go from here now that the victims have been laid to rest? Corporate America and the judicial system has made it clear that the Confederate flag is one of the top issues at hand by having the racist symbol removed throughout the country. Beyond the symbols, how will leaders address the racist ideologies that have been affecting Blacks in America since slavery or the foundation of the United States of America for that matter?
America must first acknowledge the past in order to change the future. Historically, this nation was established under the institution of slavery and segregation, so these are the principles which must be re-examined in order for the real issues to be addressed. In the meantime, it is imperative that we address all angles of this matter so that the deaths of the "Mother Emmanuel Nine" were not in vain.
As of Monday morning, a fund created to help the families of the victims has raised $926,389, according to the city of Charleston. The fund in the name of Rev. Clementa Pinckney that will help with maintenance of the church has raised $147,429. Donations in support of the victims and their families can be made at any Wells Fargo Bank branch or city office; by mailing a check made out to "Mother Emanuel Hope Fund" to P.O. Box 304, Charleston, SC 29402; by texting 'prayforcharleston' to 843-606-5995; or online and on the city's website.
-Infinite Wiz(@InfiniteWiz)