Dylann Roof  has been deemed competent to stand trial starting next week in the killing of nine black worshippers at a South Carolina church last year.
On Friday (Nov. 25), U.S. District Judge Richard Gergel's decision clears the way for jury selection to restart Monday in the hate-crimes trial of the 22-year-old killer.
According to published reports, Roof's trial began Nov. 7 with jury selection but was called to a halt. Gergel subsequently disclosed that Roof was undergoing a competency evaluation after Roof's lawyers suggested their client either didn't understand the charges against him or couldn't properly help them with his defense. The lawyers did not say what led them to question Roof's fitness for trial.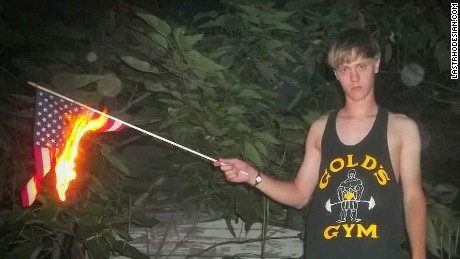 The judge said he took the rare step of keeping the hearing closed to the public and media because Roof made statements to a psychologist that might not be legal to use at his trial and could taint potential jurors. The decision came after Gergel wrapped up a hastily called two-day hearing to determine if Roof is mentally fit to stand trial.
The judge said Friday that he refrained from releasing a transcript of the hearing for the same reason, reversing an earlier pledge to release a redacted transcript. Family members of the victims have complained about the secrecy surrounding the proceedings, but Gergel maintains that the steps he has taken are to ensure that Roof receives a fair trial and that pre-trial exposure doesn't provide grounds for an appeal.
At Roof's competency hearing, Gergel heard testimony from psychologist James Ballenger and four other unnamed witnesses and reviewed sworn statements from three others, the judge wrote in his order.
Roof is charged in federal court with hate crimes, obstruction of religion and other counts in connection with the June 17, 2015 attack at Emanuel African Methodist Episcopal Church in Charleston. He could face the death penalty if convicted.
According to police, Roof sat through nearly an hour of prayer and Bible study at the church with its pastor and 11 others before pulling a gun from his fanny pack near the end of the class and firing dozens of shots.
Roof hurled racial insults at the six women and three men he is charged with of killing and the three people left alive, authorities said. He said he left the three unharmed so they could tell the world the shootings were because he hated black people.
Prosecutors on the case are planning for a second death penalty trial on nine counts of murder at state level once the federal trial is complete.