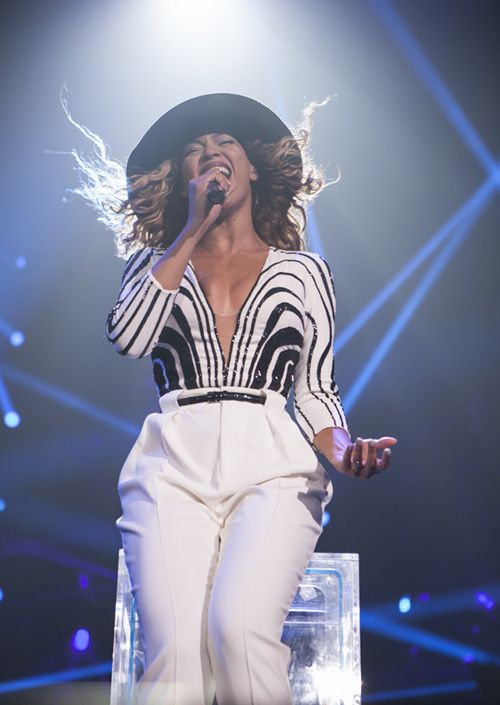 Mrs. Carter runs the world
Recently, The Mrs. Carter World Tour made it stop at the Barclays Center in Brooklyn. This is a three day show at Barclay Center from Saturday until today. After the show, Beyonce met up with hubby, Jay-Z, her dancers, Justin Timberlake, and actress Quvenzhane Wallis. 
She wraps the first leg of the tour tomorrow night after doing over 50 shows, then she going to a couple of  festivals like Made In America. She is doing more US tours in December and then heading down to Australia with rapper Iggy Azalea.
-Matia Peebles (@ms_hip_hop)
Photos courtesy of: Young, Black and Fabulous and Necole Bitchie
<!–nextpage–>