This New York Fashion Week, many major musicians unveiled their latest fashion endeavors from Pharrell and G-Star's Ocean Night Event, to Gwen Stefani's L.A.M.B. collection, to Miley Cyrus designing accessories for Jeremy Scott's collection, but the most anticipated presentation was probably Britney Spears' Signature Sleepwear Collection. 
The Source Magazine was invited to the intimate showing at the New York Public Library's Celeste Bartos Forum on Tuesday, Sept. 9. The event was beautifully produced (props to CS production, lighting, design and global). On each chair there were two dark chocolates, a look book and an ice cool glass bottle of VOSS water. Spears has been working on "The Intimate Britney Spears," with retail partner CHANGE Lingerie, for the past two-and-a-half years. She said over a pre-recorded outro that the collection was inspired by "Silk, silhouettes and and promises."
The collection consists of ten individual lines named after and influenced by flowers – Amaryllis, Ambrosia, Anemone, Angelica, Begonia, Buttercup, Calla, Camellia, Cherry, and Clematis. Soon it was time for the mini-runway show. The stage had a living room and bedroom set up and the models came out one at a time in a choreographed fashion. The collection features classic lace lingerie in black, white and red for a sultry look. Many of the bras in the collection are done in a lace overlay which provides just a hint of sexy underneath clothes as well as providing ample coverage and lift for the woman on the go. Spears also included more bedroom appropriate garments such as lace slips, baby dolls, garter belts, and stockings. She also included a white corset that is perfect for a bridal evening. Of course, a sleepwear line would not be complete without a silk robe to throw over these gorgeous lace pieces.
Below are some of the pieces from the collection with their accompanying look book descriptions:
Amaryllis
Sometimes I like the thrill of being two women at the same time. The woman I show the world, and the woman I keep to myself … each with their own thrilling contrasts … intimate desires and pleasures … like elegant cream satin and black lace edges … shimmering gently over my shoulder. On days like this you can call me Amaryllis, but only in a whisper and only when you feel as beautiful as a flower.
Camellia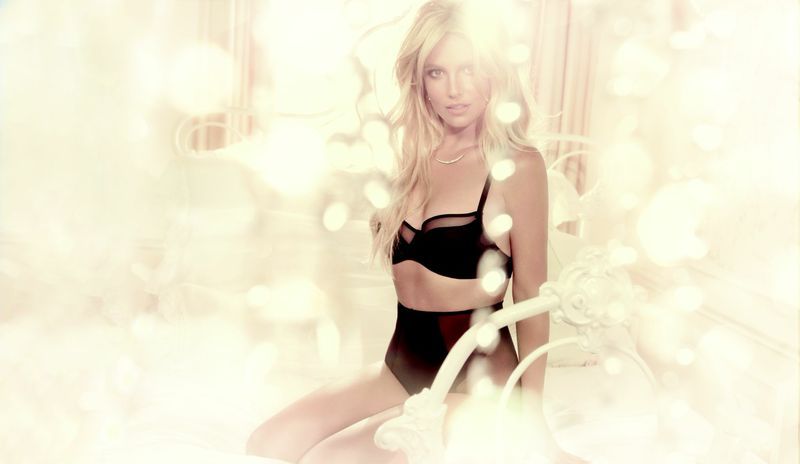 If confidence is a feeling what does it feel like? Feels luxurious like seamless black lace and thin bold lines that hold strength and romance together, feels timeless and sheer, smooth against your skin. And this is what it looks like … a look that can hypnotize a man and empower a woman.
Angelica
I am an art, paint me in pastels the softest blush of roses playing peek-a-boo on sheer nylon. Paint me satin and embroider me with mother of pearl. Paint me feminine with a bow and let me feel like a little girl. This is the art of being a woman and remembering the feelings of a girl.
Clematis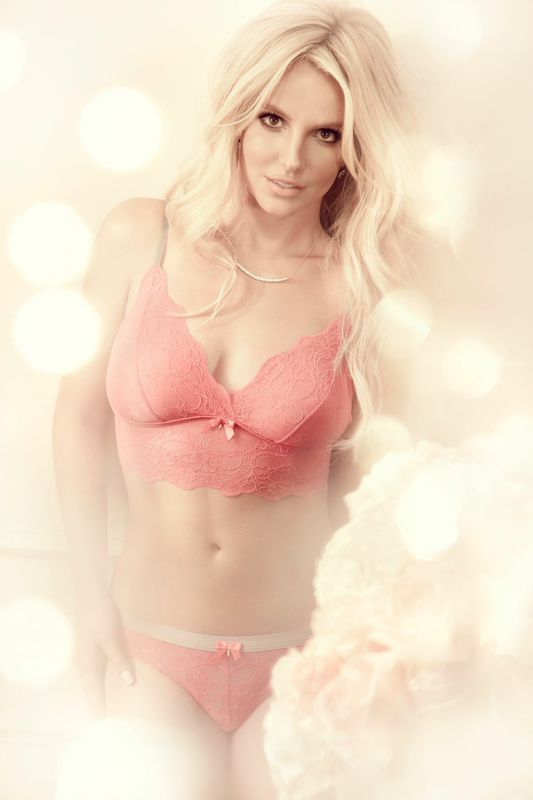 I prefer the shocking beauty of being in love, emotions that come together and surprise us … think vibrant pink flowers patterns in fields of lace bordered by soft gray and held forever with a tiny bow. This is how you prove the look of love isn't just in your eyes but something you wear.
Calla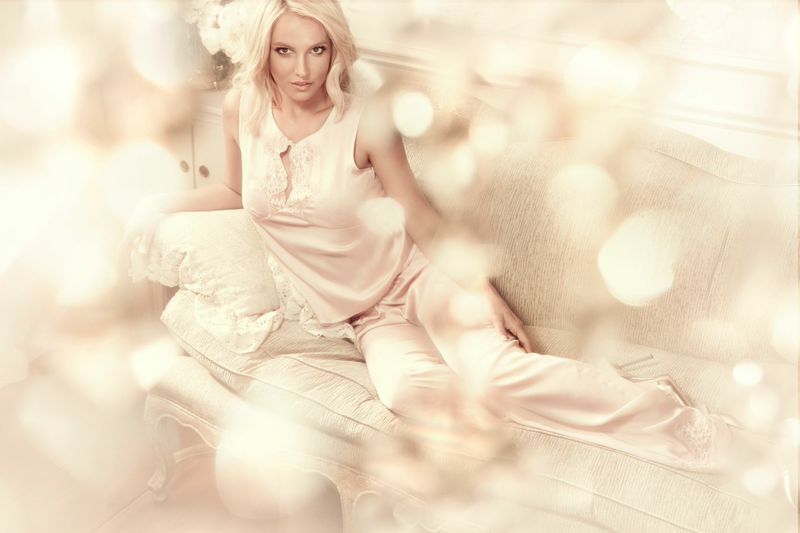 What do you wear to a luxurious rendezvous with intimacy … your skin like the aroma of vanilla cream swirls in a gentle dream at the crossroads of romance and solitude where even a camisole feels like a heart shaped calla. This is where we'll rendezvous … your dream and mine.
Rene Arsenault did the music for the presentation. Albert Ruiz for Chi did the hair, Patricia Yankee did the nails and make up was curated by Nam Vo for Exclusive Artists. "I want to thank the beautiful models today and all of you for coming. This is something I have been working on for two and a half years. I am really really passionate about this, and I hope you all enjoyed it as much as I have," said Ms. Spears as she stepped onto the stage for the show's finale.
The collection caters to all shapes and sizes (A-J cup sizing, to be precise) with pricing ranging from from $17-$79. For more information visit http://www.intimatebritneyspears.us/.