Dorin Negrau, a Romanian designer, showcased his new collection on the last day of the 2015 New York Fashion Week.
Inspired by his Transylvanian heritage, dark colors filled his designs, while allowing the traditional and warm family feelings to come into play. The first look was a slick black pantsuit, covered in a loosely knitted shawl, enveloping the models body. As the model walked down the runway, the pantsuits' underlayer came into focus, and a beautiful sequin, floral design added a new level of complexity to the outfit. The models makeup, done by MAC, was a subtle, neutral palette of colors, which brought the audiences attention to the red slashes painted upon the models lips. The hair, done by Charlie Price for CUTLER was simple, loosely created buns, while the nails [by PRITI NYC] were dark green.
Each look in the collection stayed in line with the simple palette of black and white, with subtle additions of blush pink fabrics, and shawls. By the middle of the show, leather and detailed belts were added to many outfits, pointing towards Negrau's love for his cultures free spirit and controversial designs. While most of the designs were simply made, flowing freely on each model, some looks, usually the thicker materials, acted as another layer of flesh.
One of the later looks was a beautiful leather dress, which clung to the models upper body, while the bottom half [starting at her thighs] was an intricately embroidered sequin and floral fabric. Though the collection stayed in the world of black and white,Negrau used accessories to add pops of color to his looks. Each model wore brightly colored earrings, falling right above their shoulders. Some outfits were even given matching statement necklaces, creating even more of a color pop for the collection.While America has just been introduced to Negrau, we have so much more to look forward to.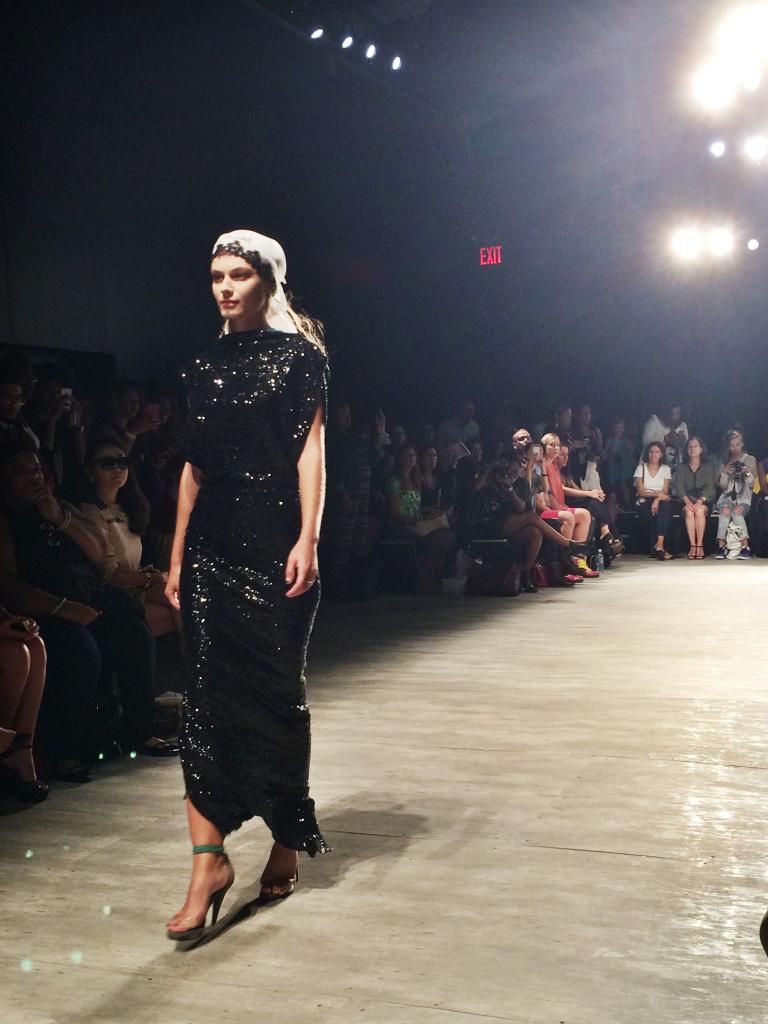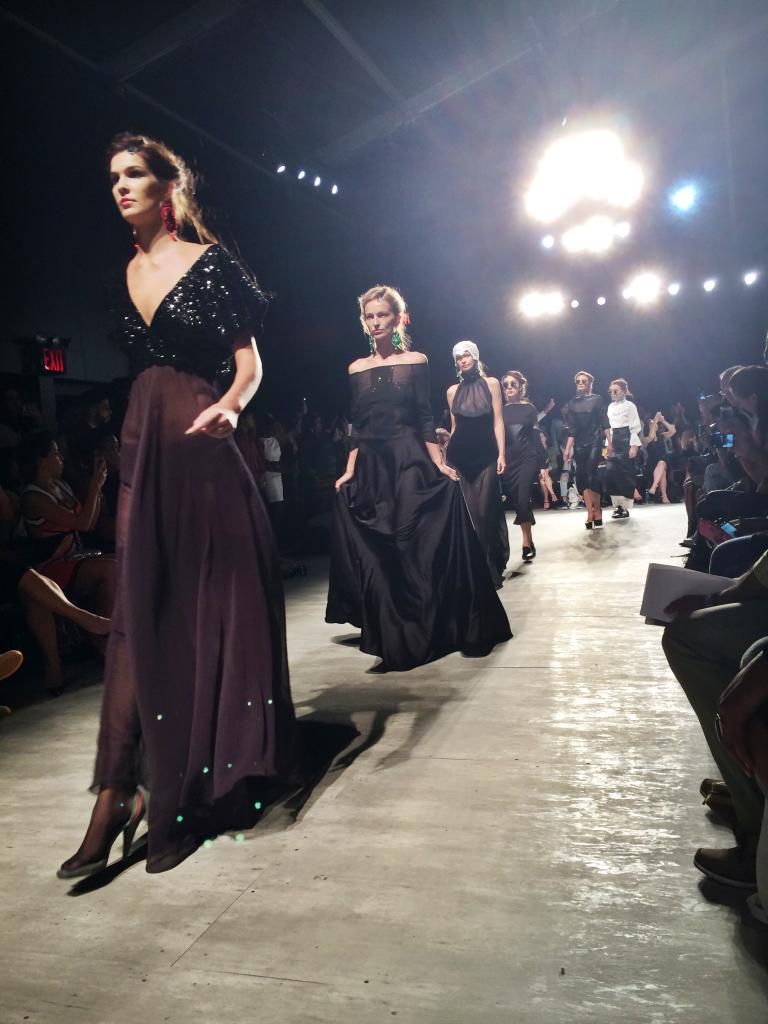 -Talia Edelheit